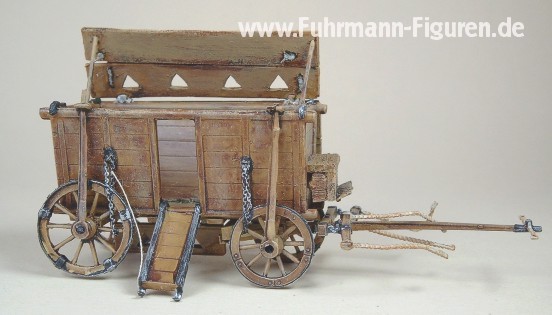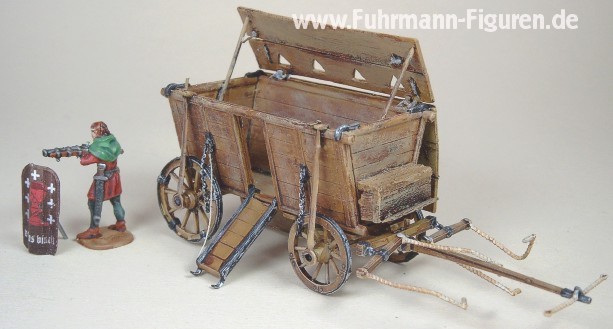 Die MiniArt-Packung enthält Hussitenwagen, Pferde und bewaffnete Bauern.
Die Wagen wurden mit vielen selbst ergänzten Teilen, wie Ketten und Planken aufgerüstet.
Die Holzplamken wurden aus Eisenbahnzubehör-Strukturplatten gemacht.
The MiniArt box contains the wagons as well as a set of armed peasans and horses.
The hussite defence wagons have been fixed with several additional parts as chains and boards cut from modelling structure card.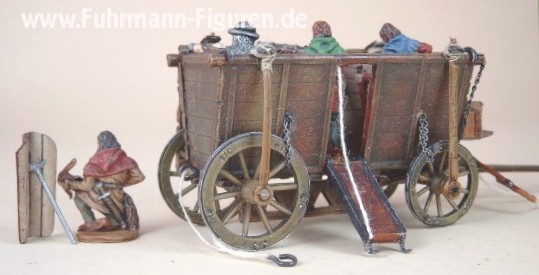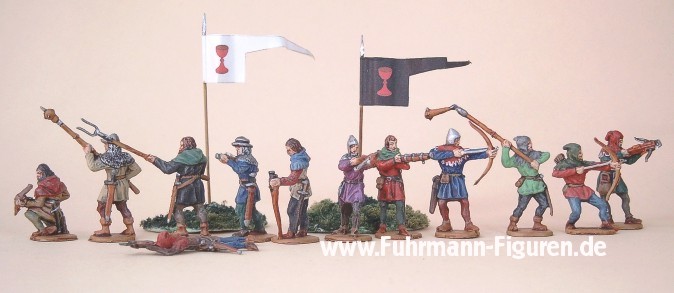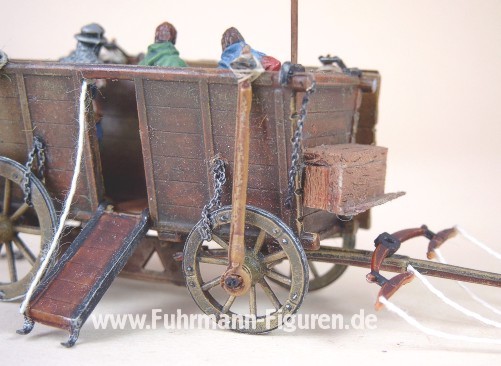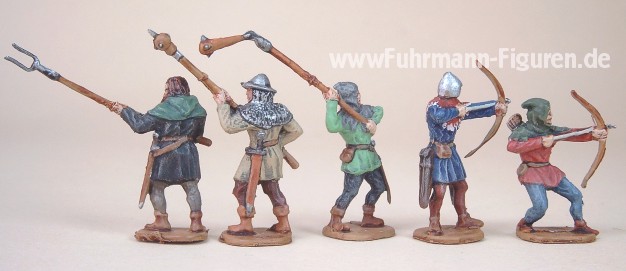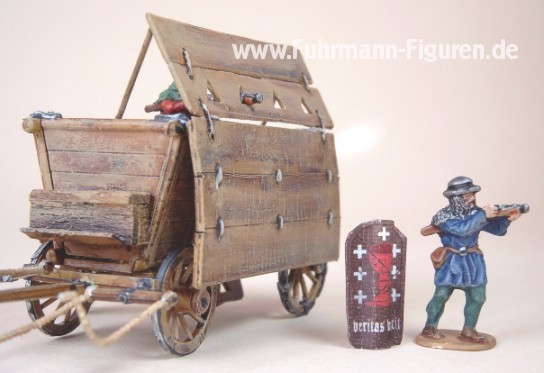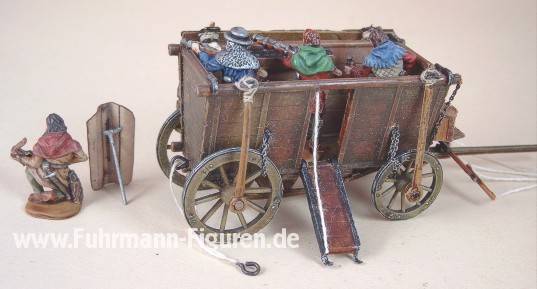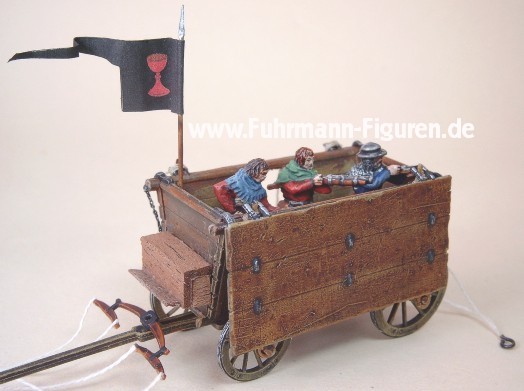 Fahnen der Hussitenkriege aus dem ROFUR-FLAGS Sortiment, Nr. 1/72-163
Hussite wars Banners by ROFUR-FLAGS, sheet Nr. 1/72-163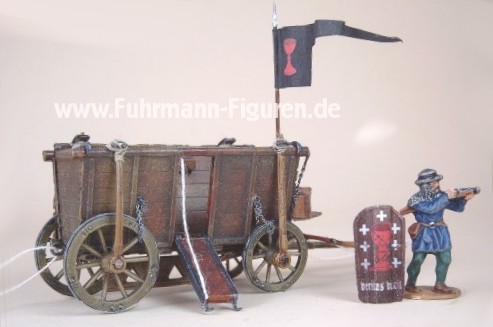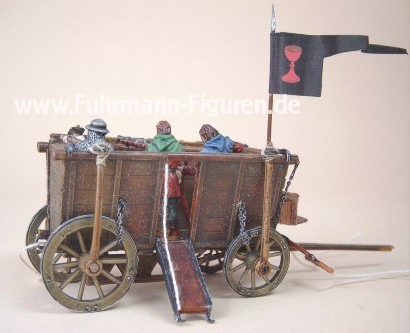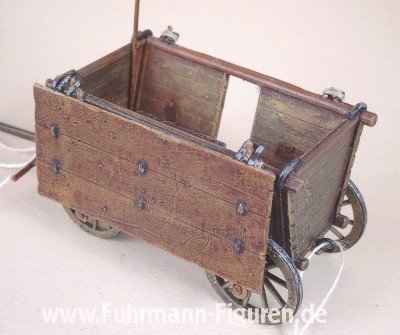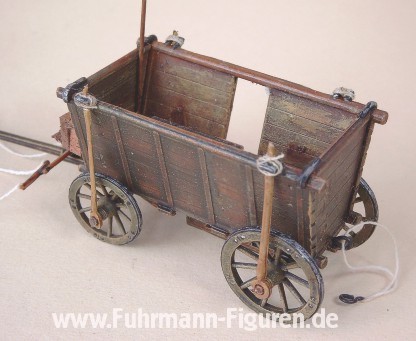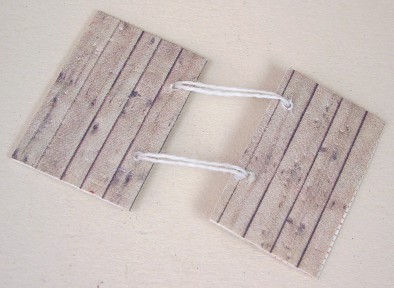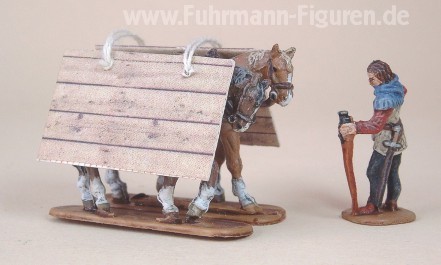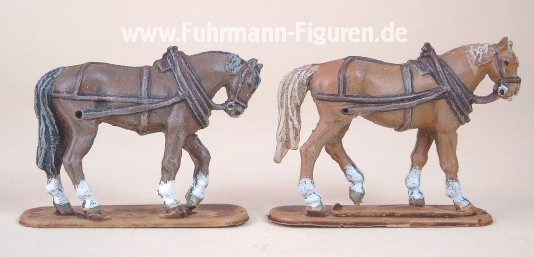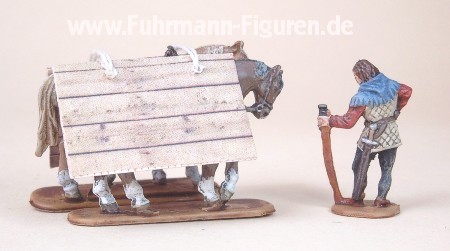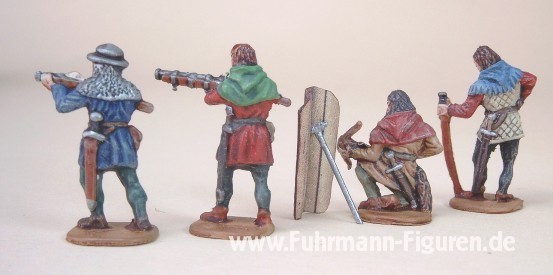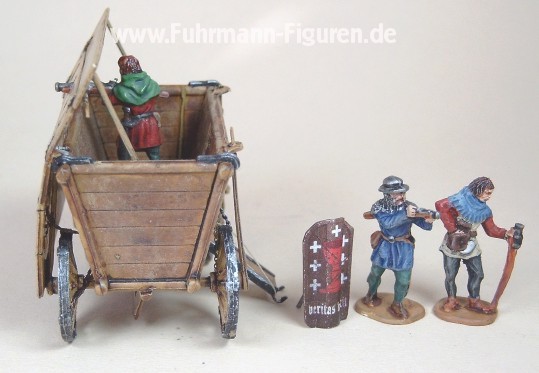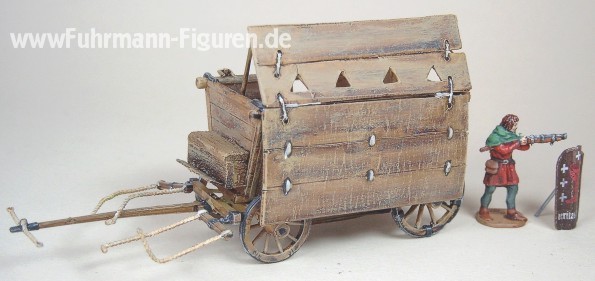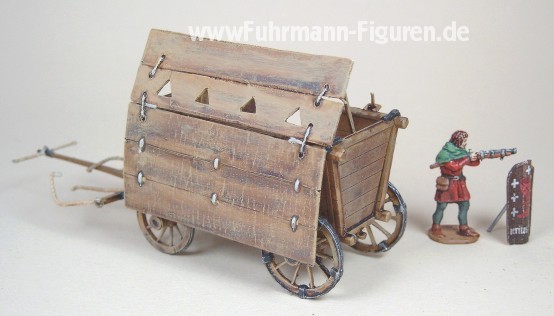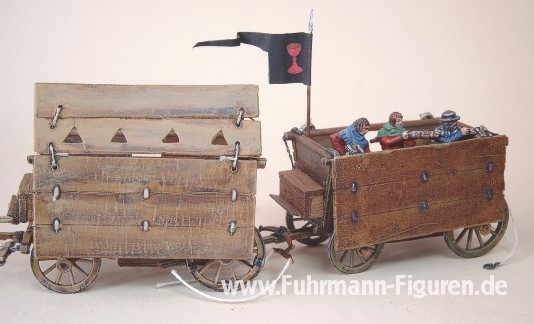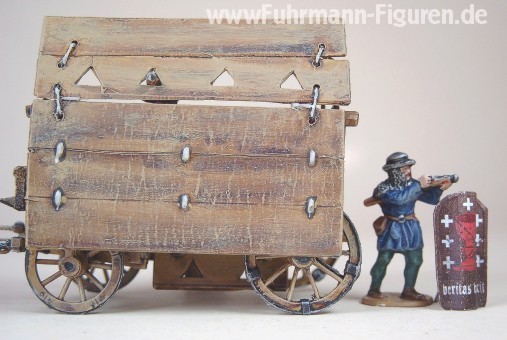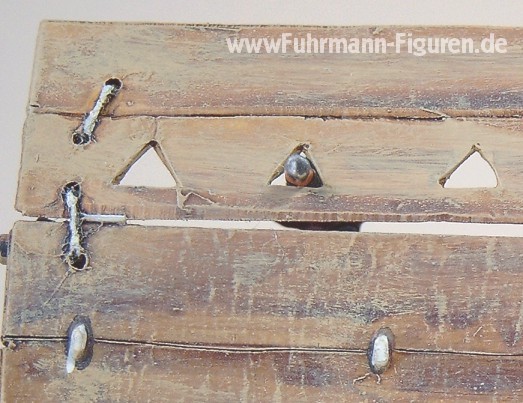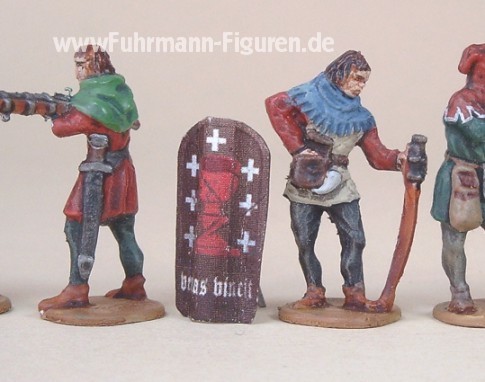 Der Pavesen-Setzschild wurde auf Papier ausgedruckt und auf der Rückseite mit Holzplankenstrukturplatte verstärkt. Der Rand wurde dann aus Modelliermasse aufgesetzt.

The Pavese shield had been printed on paper, then was reinforced by "wood"-structure-card from the back. After this, the edge had been added with modelling putty.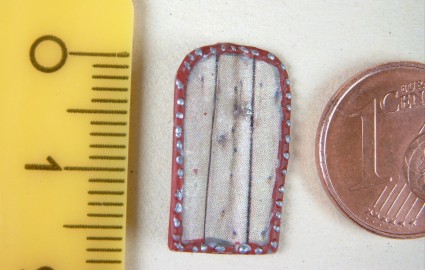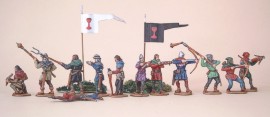 1/72 ZVEZDA French Infantry of the 100years war painted as
German levy infantry of the Hussite wars: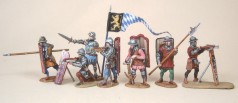 Thomas Willers:
1/72 ZVEZDA 8053 Französische Infanterie des 100jährigen Krieges
als Oberpfälzer Aufgebot aus der Schlacht von Hiltersried gegen die Hussiten