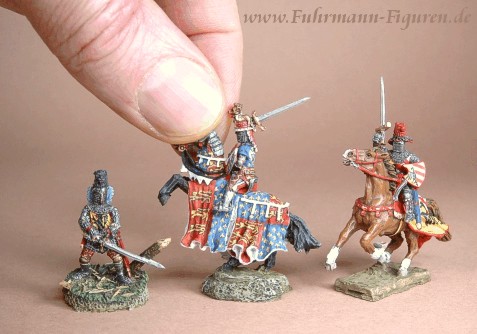 Es handelt sich um 3 Persönlichkeiten aus der Schlacht bei Crécy 1346.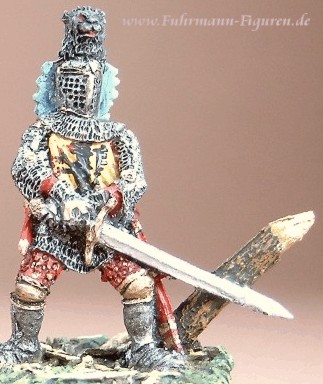 Oben, unten: VP002 Louis de Nevers, Graf von Flandern.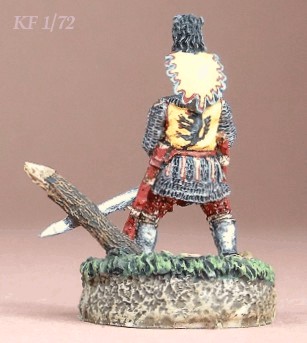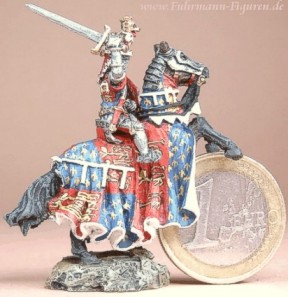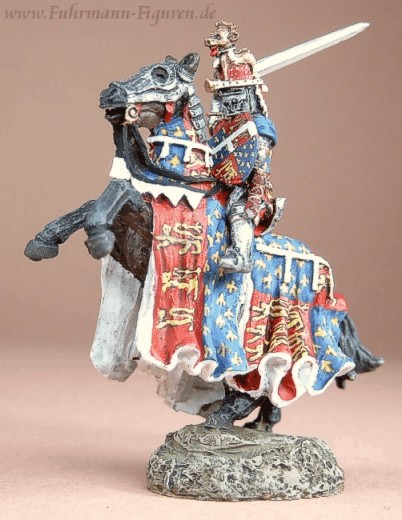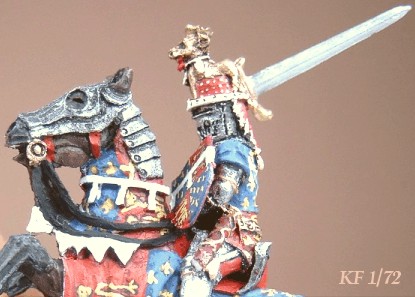 Oben, unten: VP003 Edward Plantagenet, Prinz von Wales - "The Black Prince"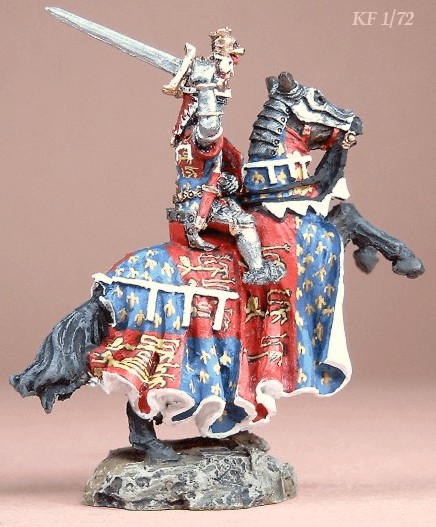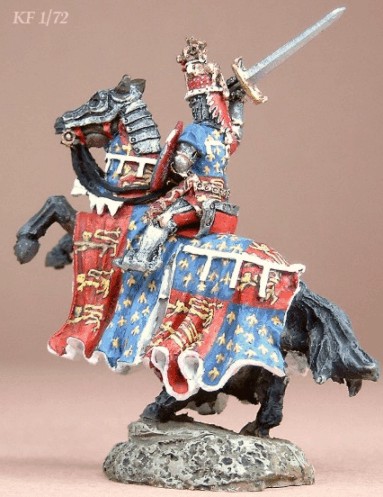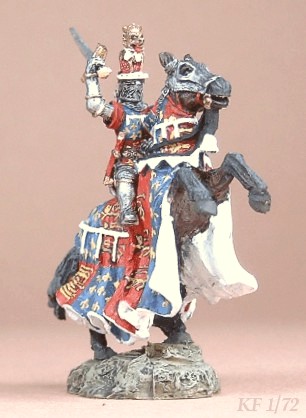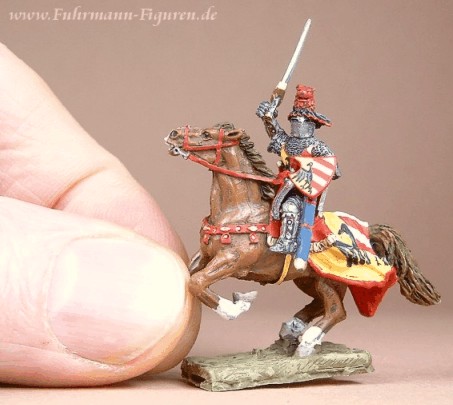 Oben, unten: VP004 Lord Basset
(Die Figur wurde hier mit der Heraldik Nürnbergs versehen)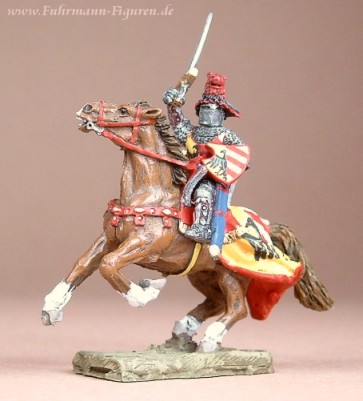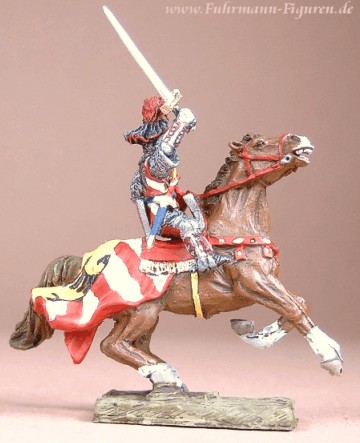 Die Figuren wurden von Thomas Willers mit Modellbau-Enamelfarben bemalt.
Figures painted by Thomas Willers with Enamel REVELL colours
Siehe auch: Osprey Men at Arms Nr. 111 "The Armies of Crécy and Poitiers"