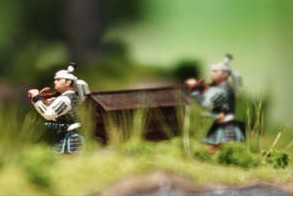 I finaly have my first senic named "Scouting by a Ninja". My senic shows a ninja who is hiding at back of the tree and looking for information from his enemy. Samurai figures are from ZVEZDA 8029 Samurai Army Headquarters set.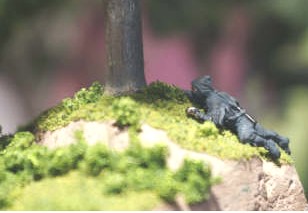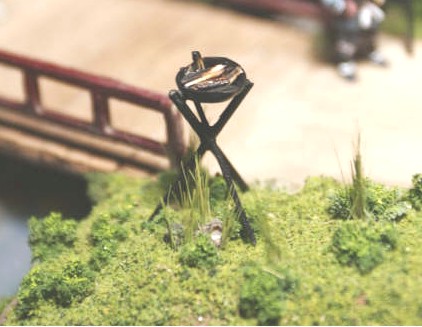 Die kleine Szene zeigt einen Ninja-Späher, der hinter einem Baumstamm verborgen feindliche Samurai beobachtet.
Die Samurai-Figuren stammen aus dem ZVEZDA 8029 Samurai Armee Hauptquartier Set.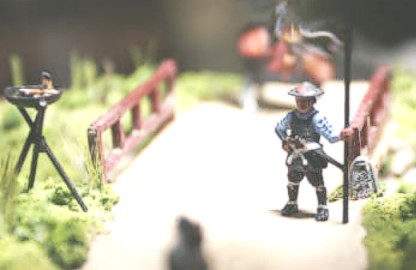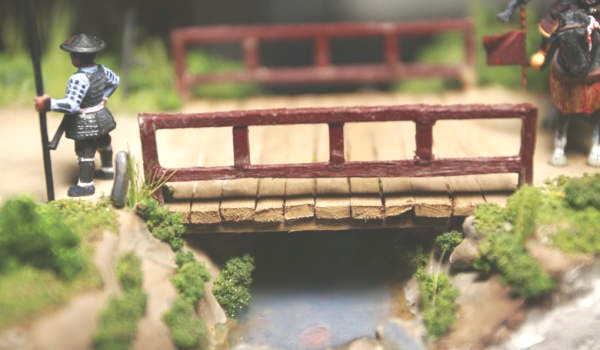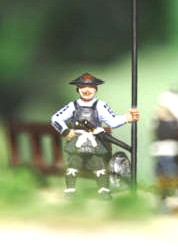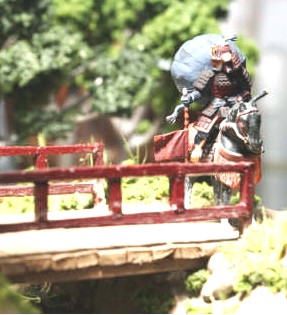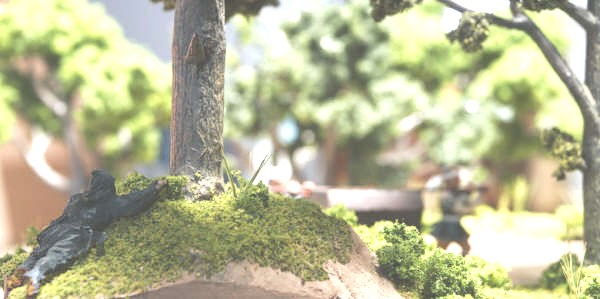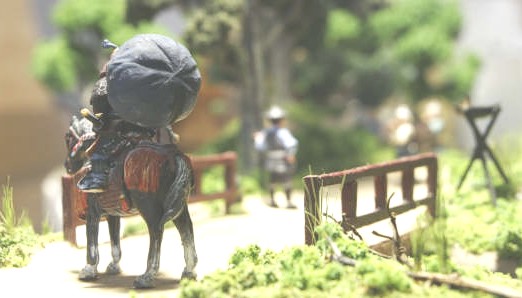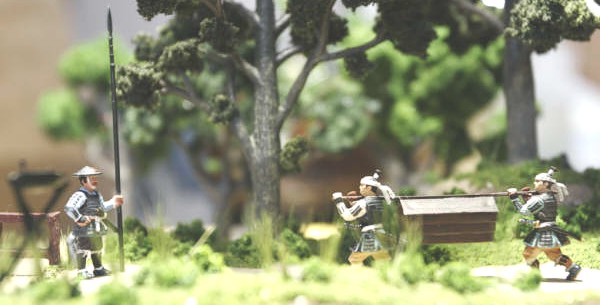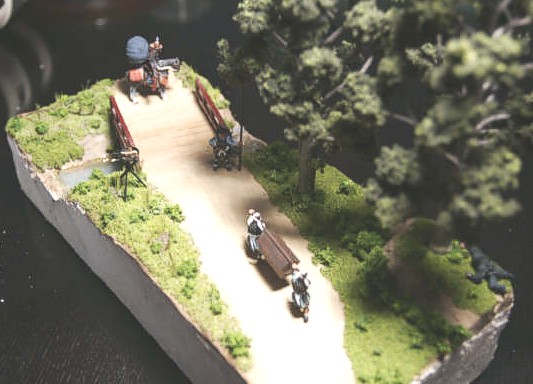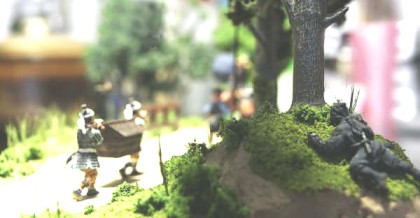 >>>>>>>>>
Dr. Mr. Liujun, thankyou very much for your pictures! We tried to send you a confirmation email, but several times our mails were rejected by your provider - example of MAILER DAEMON content please see below!!
Also the latest mails to your friend were rejected in the same way.

MAILER-DAEMON:
"The original message was received at Mon, 30 Jul 2007 00:20:05 +0200 (MEST)
from "Webmaster"

----- The following addresses had permanent fatal errors -----
<lovediven_.....>
(reason: 550 host mx2.hotmail.com [65.54....] said: 550 Your e-mail was rejected for policy reasons on this gateway. Reasons for rejection may be related to content such as obscene language, graphics, or spam-like characteristics (or) other reputation problems. For sender troubleshooting information, please go to http://postmaster.msn.com. Please note: if you are an end-user please contact your E-mail)"