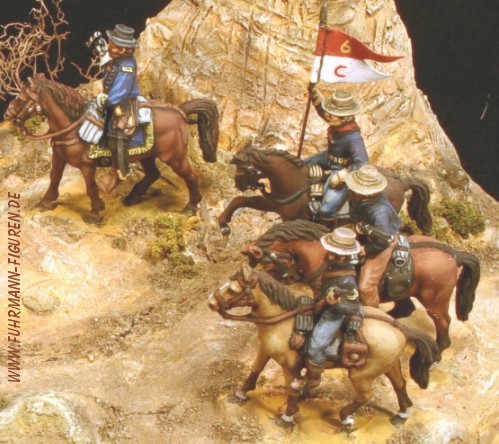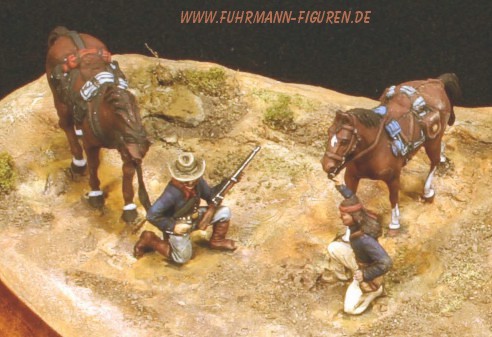 Most of the figures are conversions - but I drew most heavily from the Italeri Civil War Cavalry sets. I also used the Revell Indians and Italari Civil War Infantry sets for the scout figure. They were painted with Adrea and Games Workshop acrylics.
Hope you enjoy!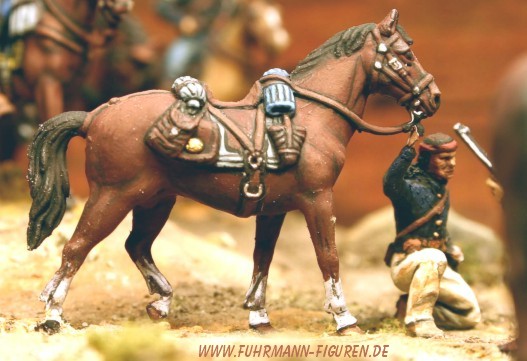 Die meisten Figuren sind Umbauten, vorwiegend wurden dafür die Figuren aus ITALERI US Bürgerkrieg-Sets herangezogen. Außerdem habe ich REVELL Indianer und ITALERI Bürgerkrieg-Infanterie-Figuren für die Figur des Scout verwendet.
Es wurden Acrylfarben von ANDREA und GAMES WORKSHOP verwendet.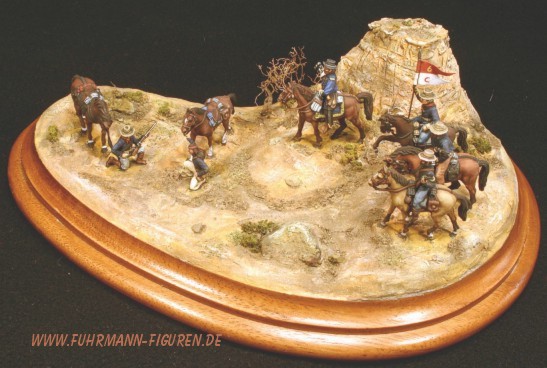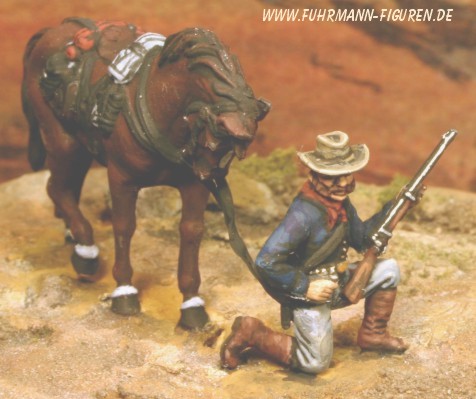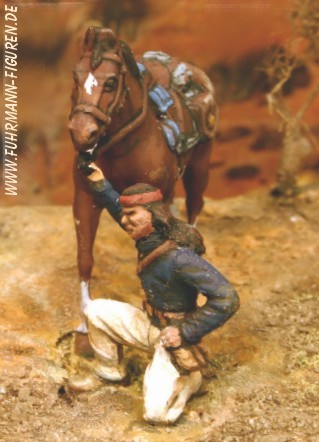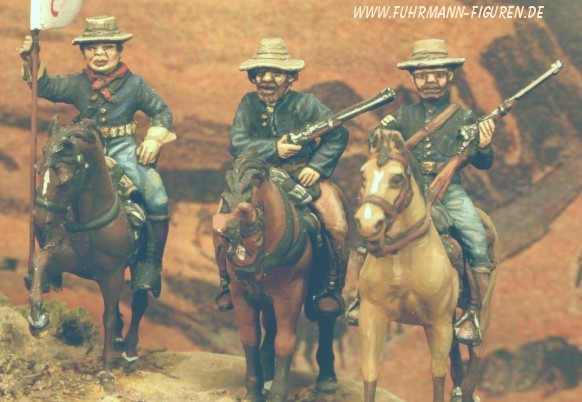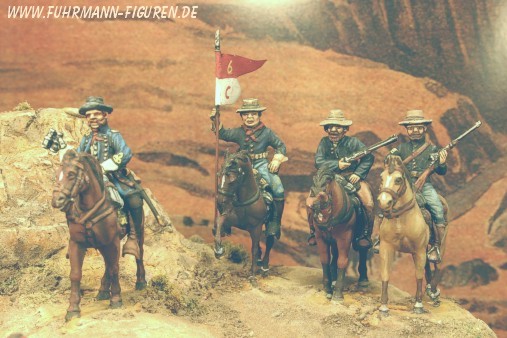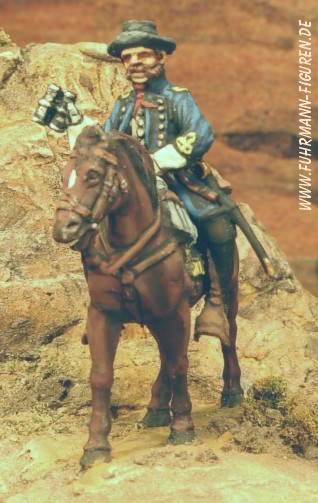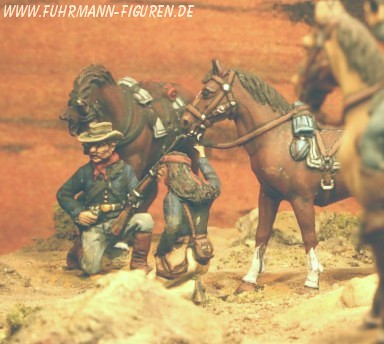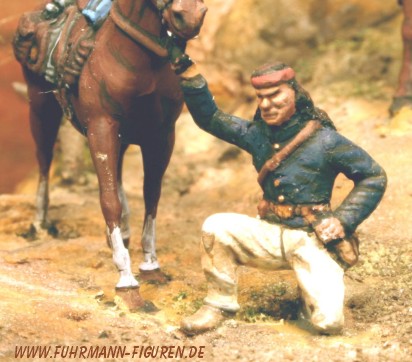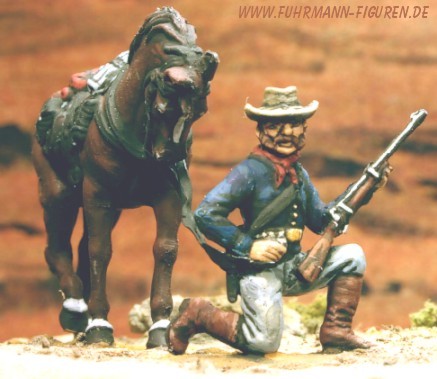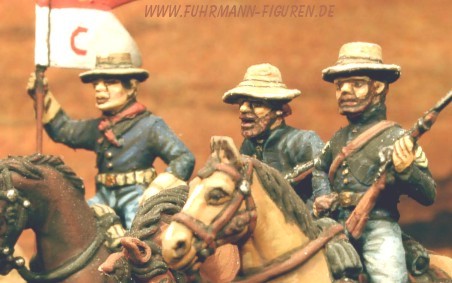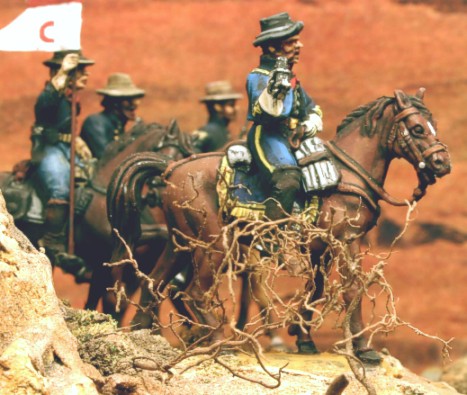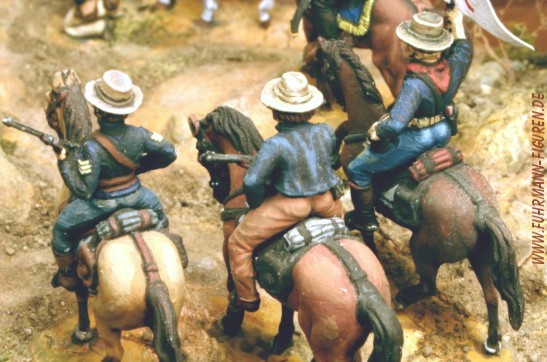 1/72 ITALERI Liste

Acrylfarben Liste